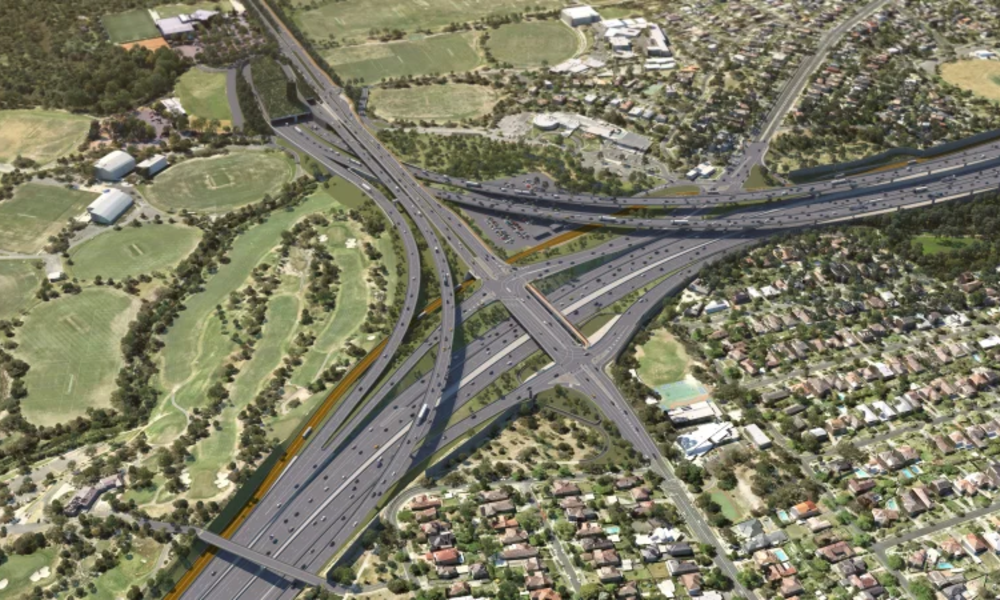 Building the North East Link, to get you to the city sooner
STAGE:
Works Underway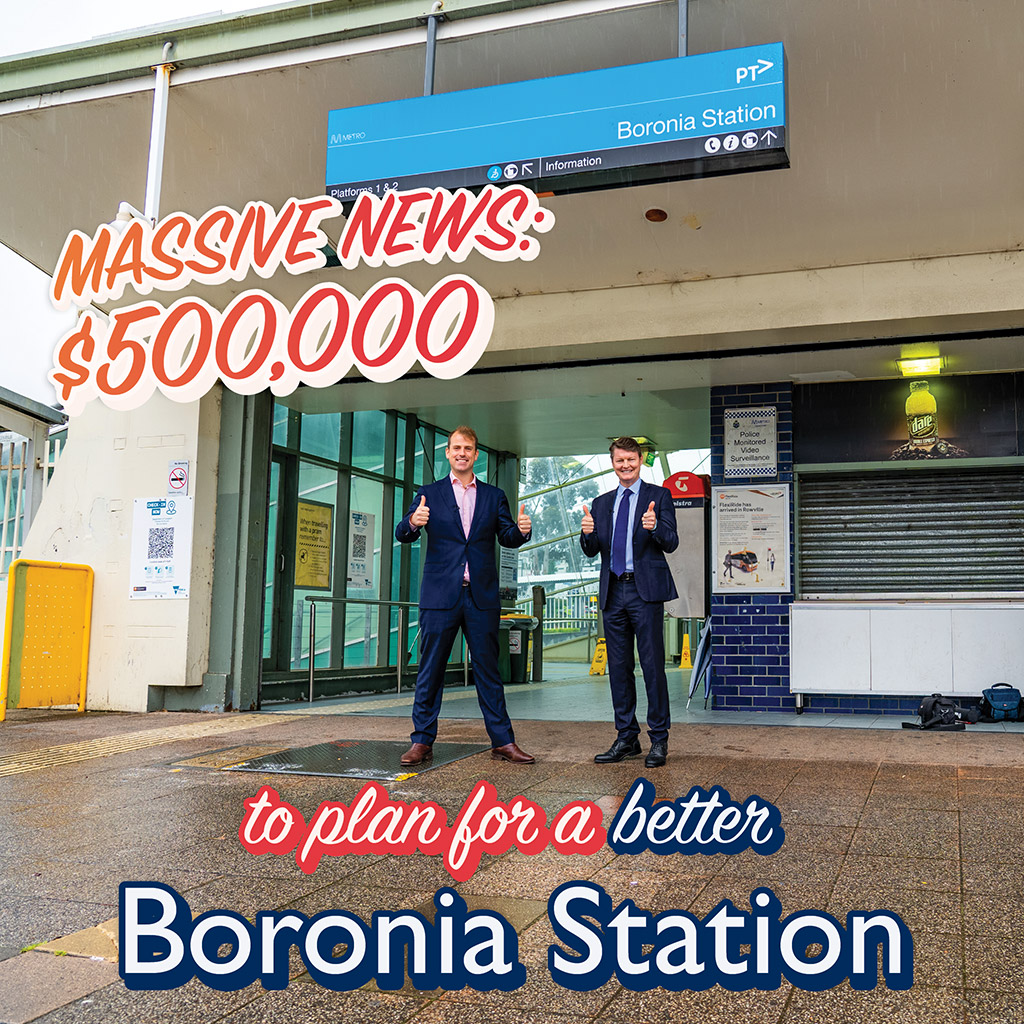 Planning for a better Boronia Station
STAGE:
Planning Underway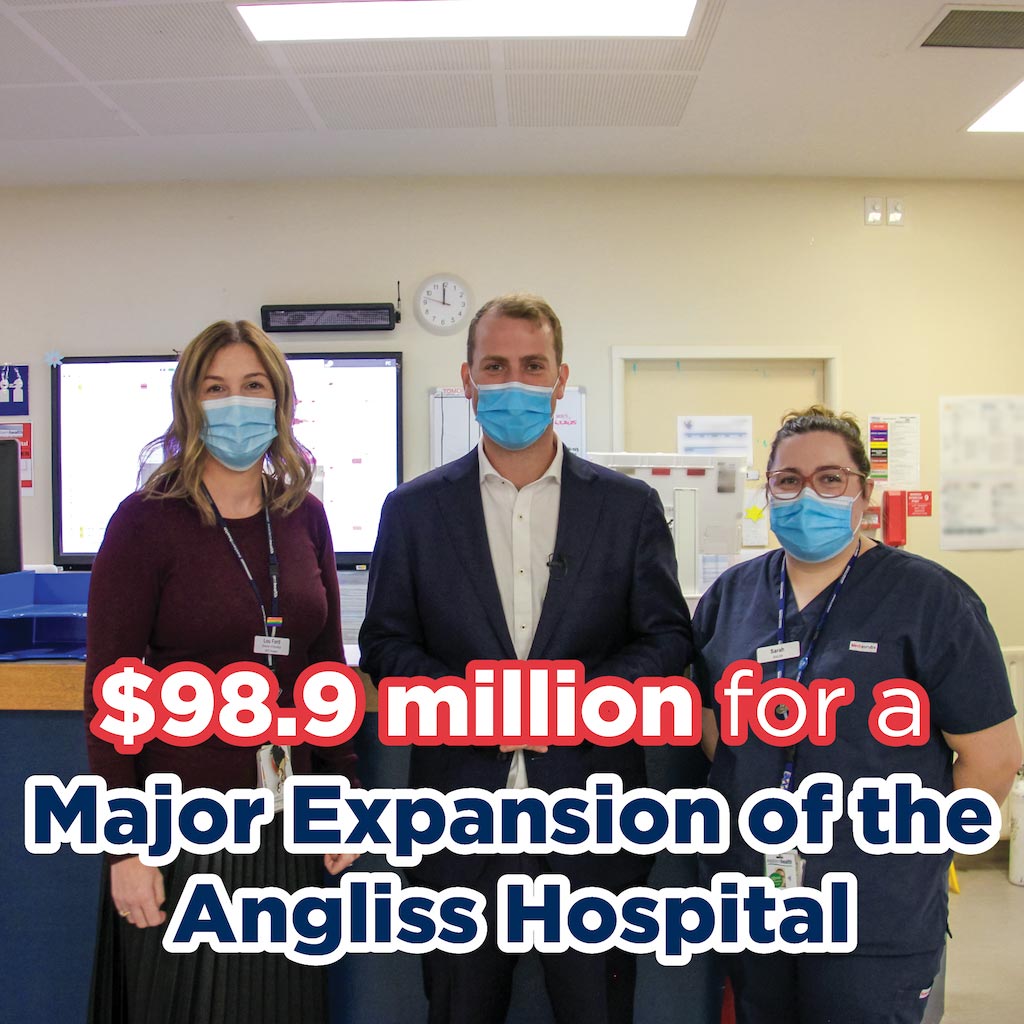 Expansion to the Angliss Hospital!
STAGE:
Planning Underway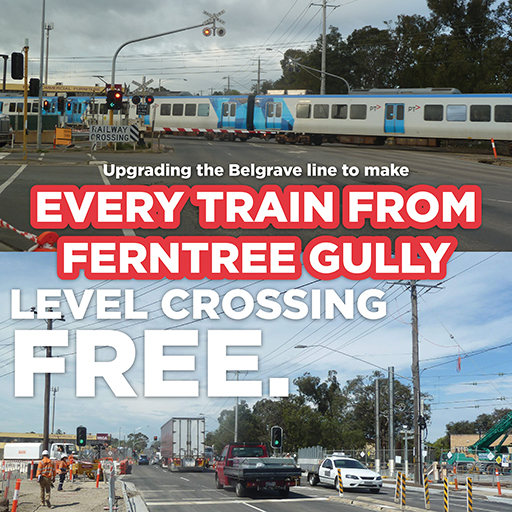 Removing the level crossing at Bedford Road, Ringwood
STAGE:
Planning Underway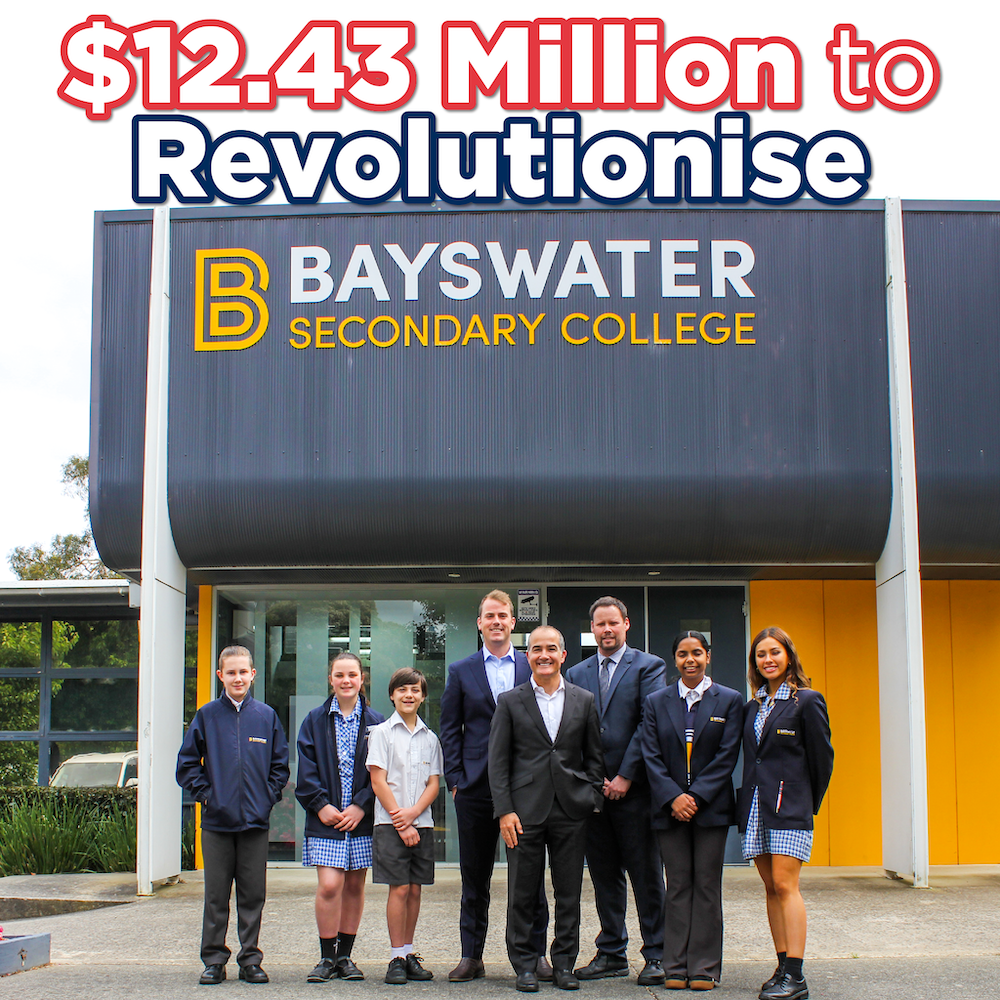 Rebuilding Bayswater Secondary
STAGE:
Planning Underway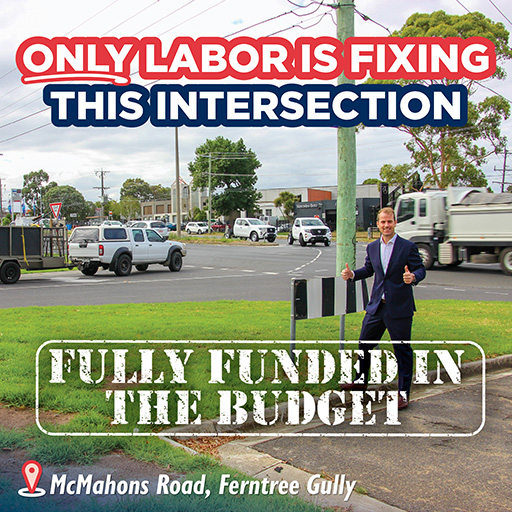 Fixing the intersection of McMahons Road & Burwood Highway
STAGE:
Planning Underway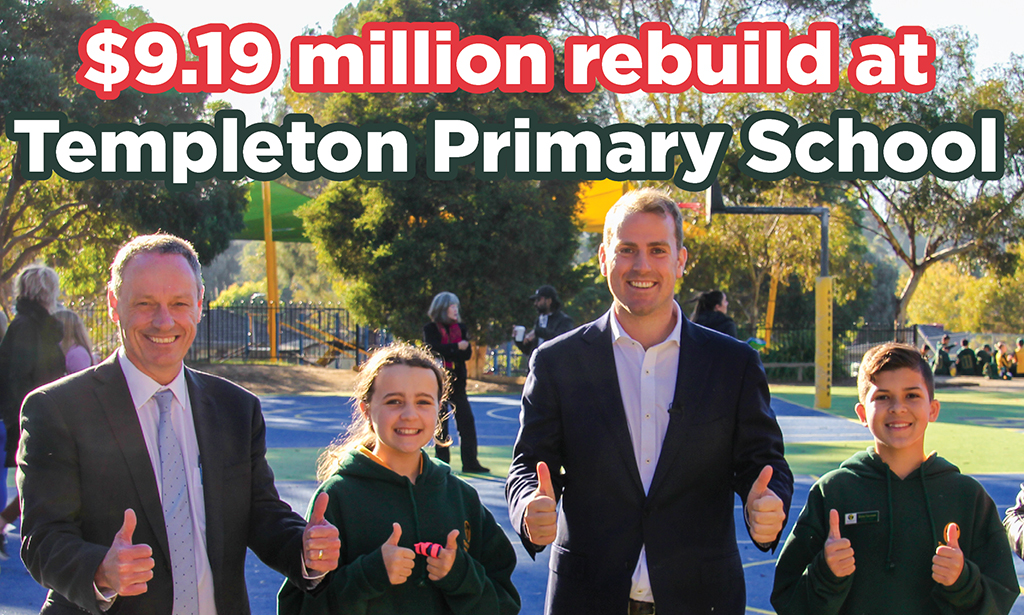 Rebuilding Templeton Primary
STAGE:
Planing Underway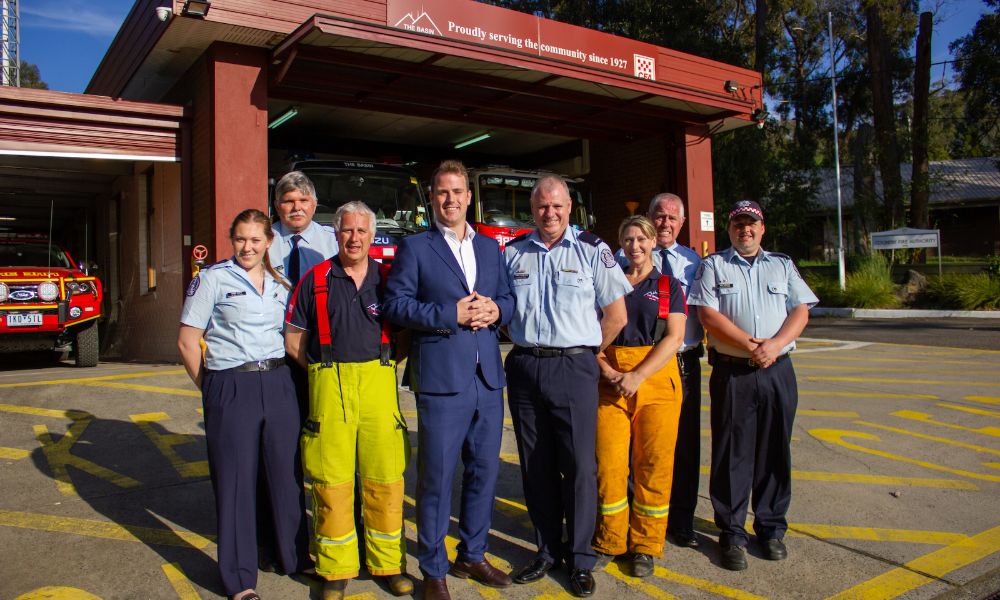 Brand new facilities for The Basin CFA brigade and Knox SES unit
STAGE:
Knox SES: Completed

The Basin CFA: Final Planning Underway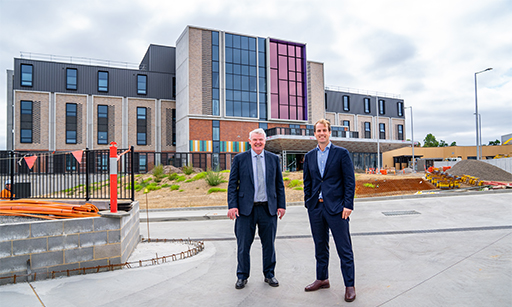 New public aged care facility in Wantirna
STAGE:
Construction Nearing Completion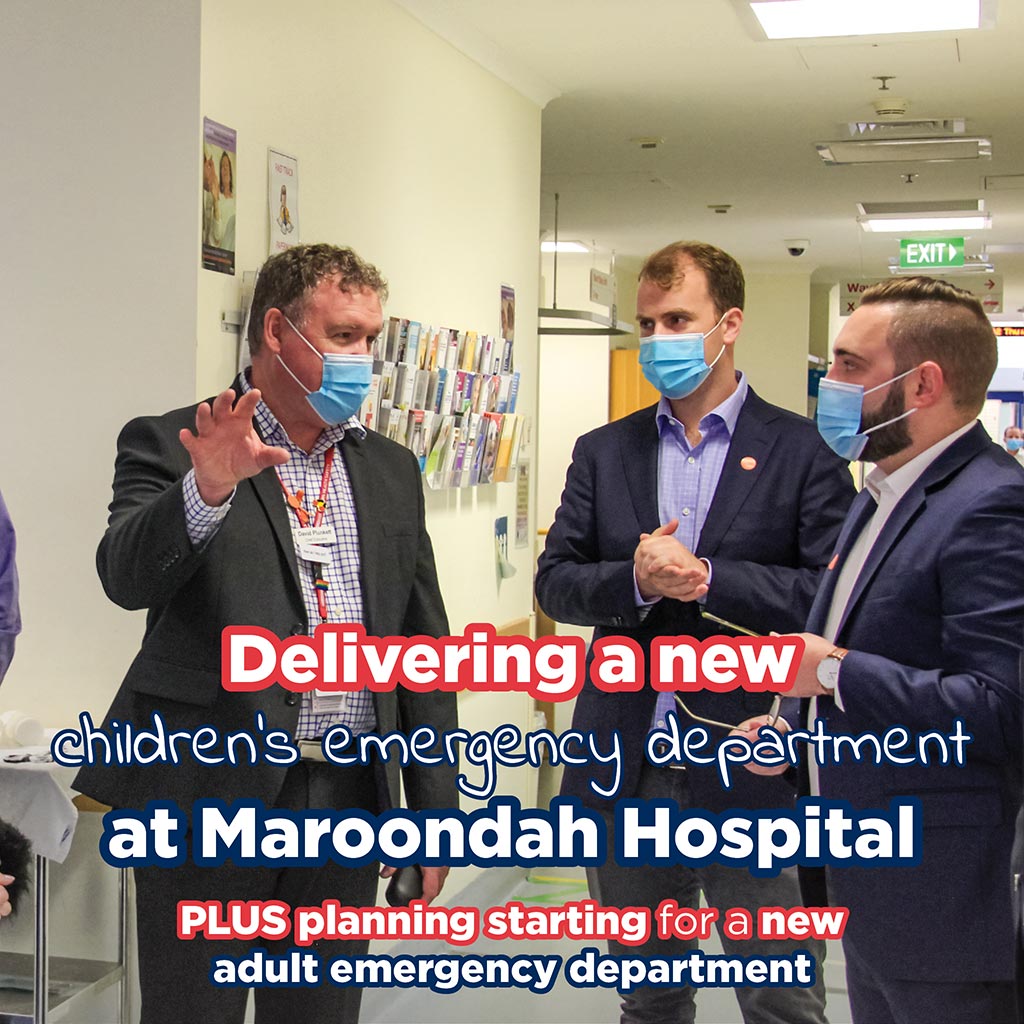 New Childrens ED and Planning for an expanded Adult ED at Maroondah Hospital
STAGE:
Planning Underway

Fixing up one of our problem intersections at Alchester Village, in Boronia!
STAGE:
Planning Underway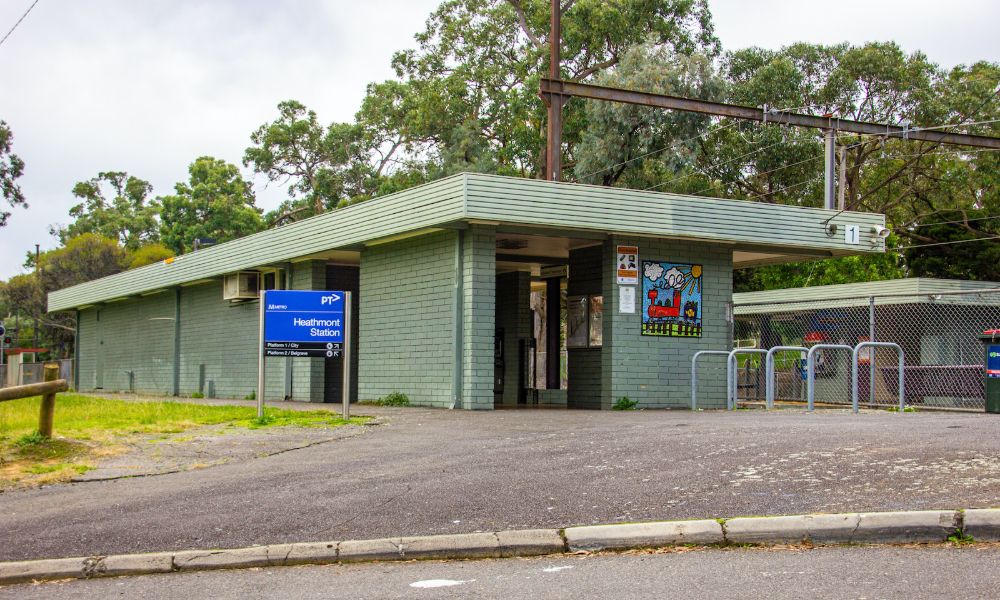 Heathmont Station Upgrade
STAGE:
Construction Complete

Nearly $3 million to bring Change to Boronia
STAGE:
Projects Being Delivered

$5 Million to build the new Knox Regional Netball Centre
STAGE:
Construction Underway
The Basin Primary School new oval, playground and carparks
STAGE:
Delivered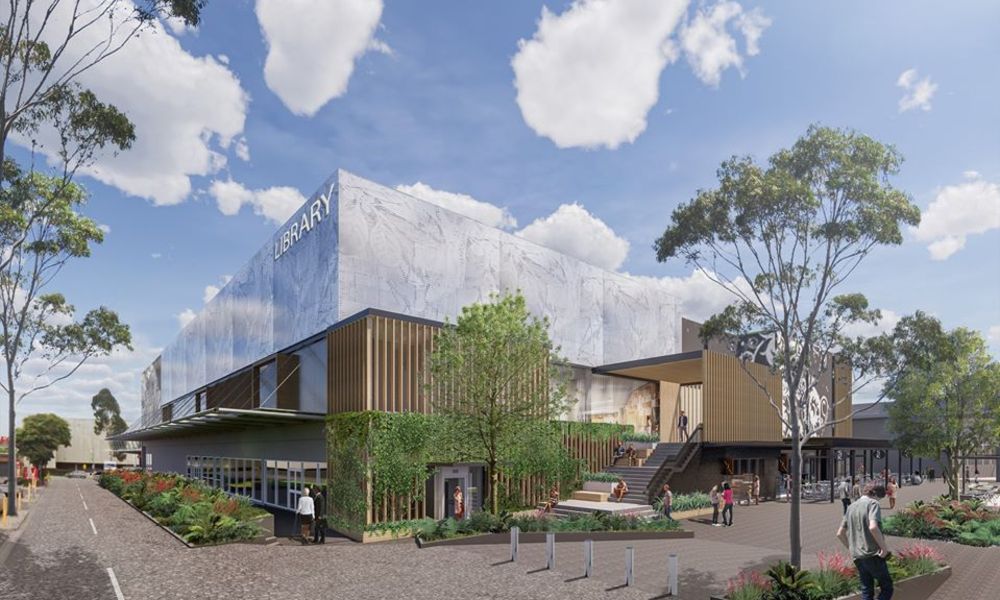 New Knox Library
STAGE:
Planning Underway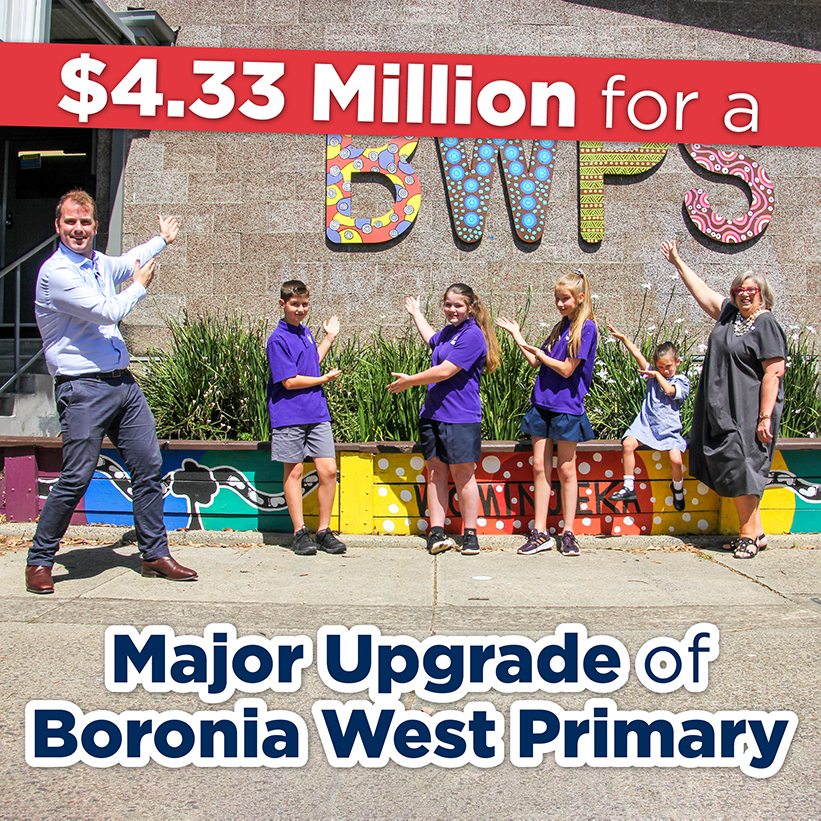 Major Upgrade of Boronia West Primary School
STAGE:
Planning Underday

Rebuilding Bayswater Primary School!
STAGE:
Completed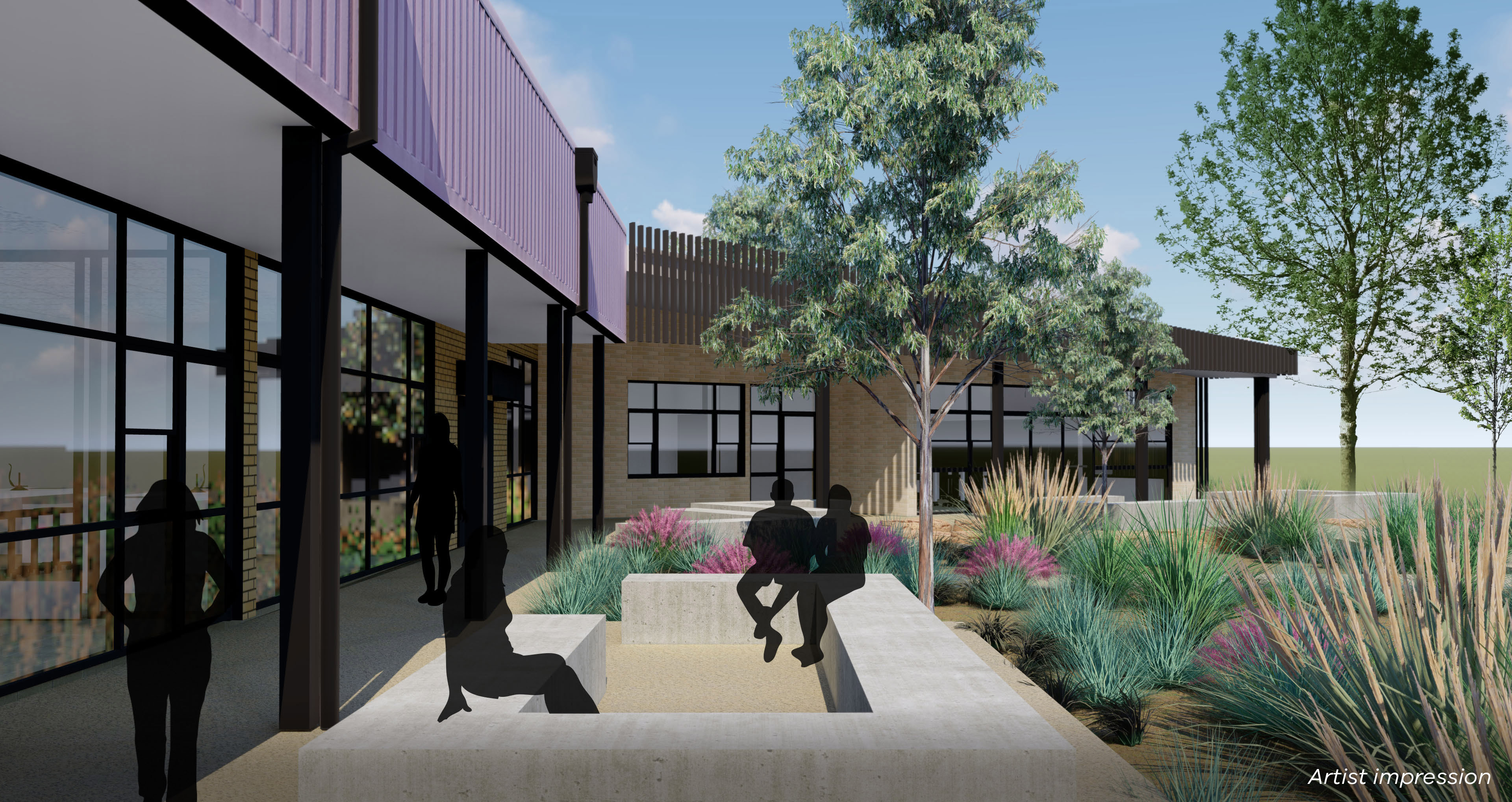 $8.07 million for modernisation and upgrade of Fairhills High School!
STAGE:
Construction Underway

$8 million for new competition grade gym and performing arts facility
STAGE:

Gym:
Construction Complete

Performing Arts Centre:
Construction Underway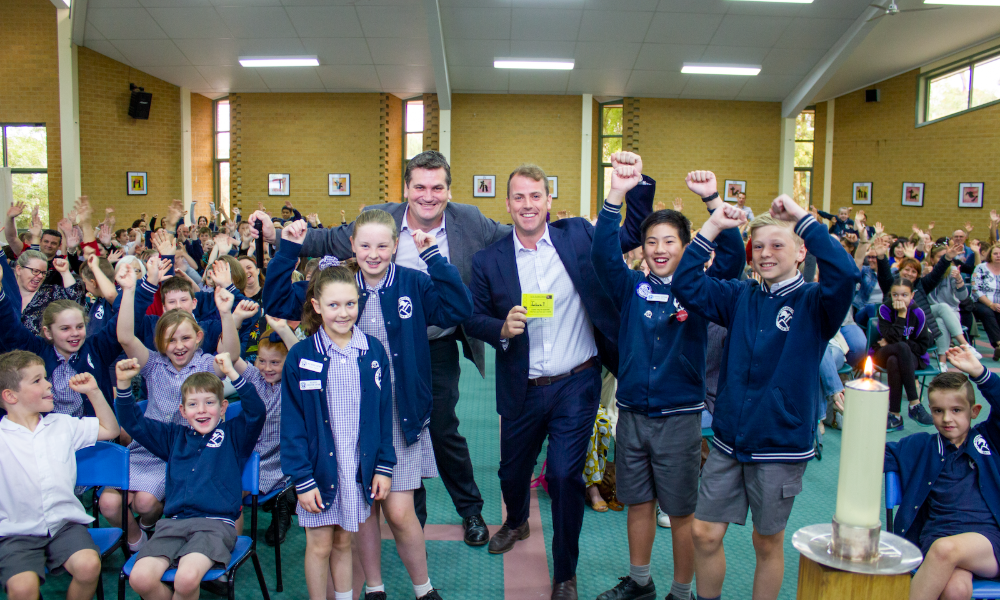 St. Bernadette's Primary School new senior building
STAGE:
Construction Underway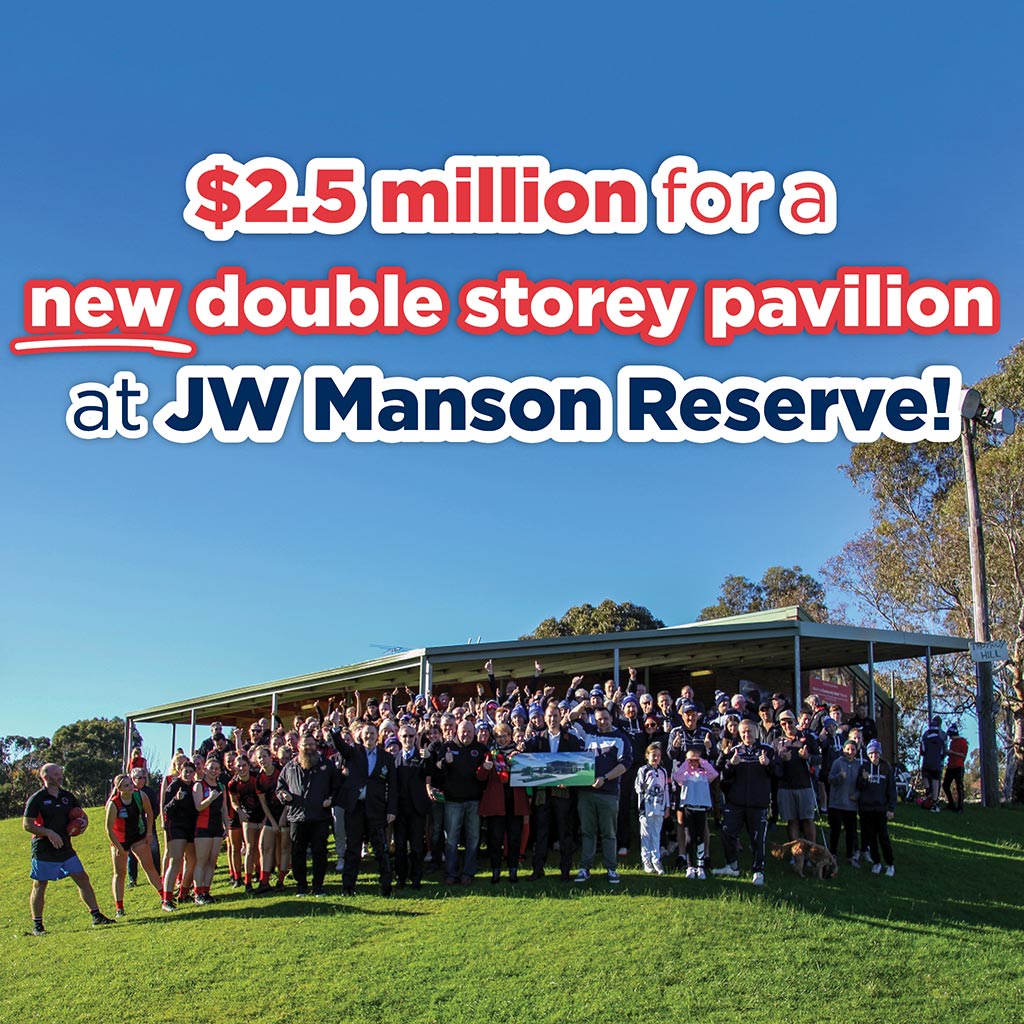 New Double Storey Pavilion at JW Manson Reserve, Wantirna
STAGE:
Planning Underway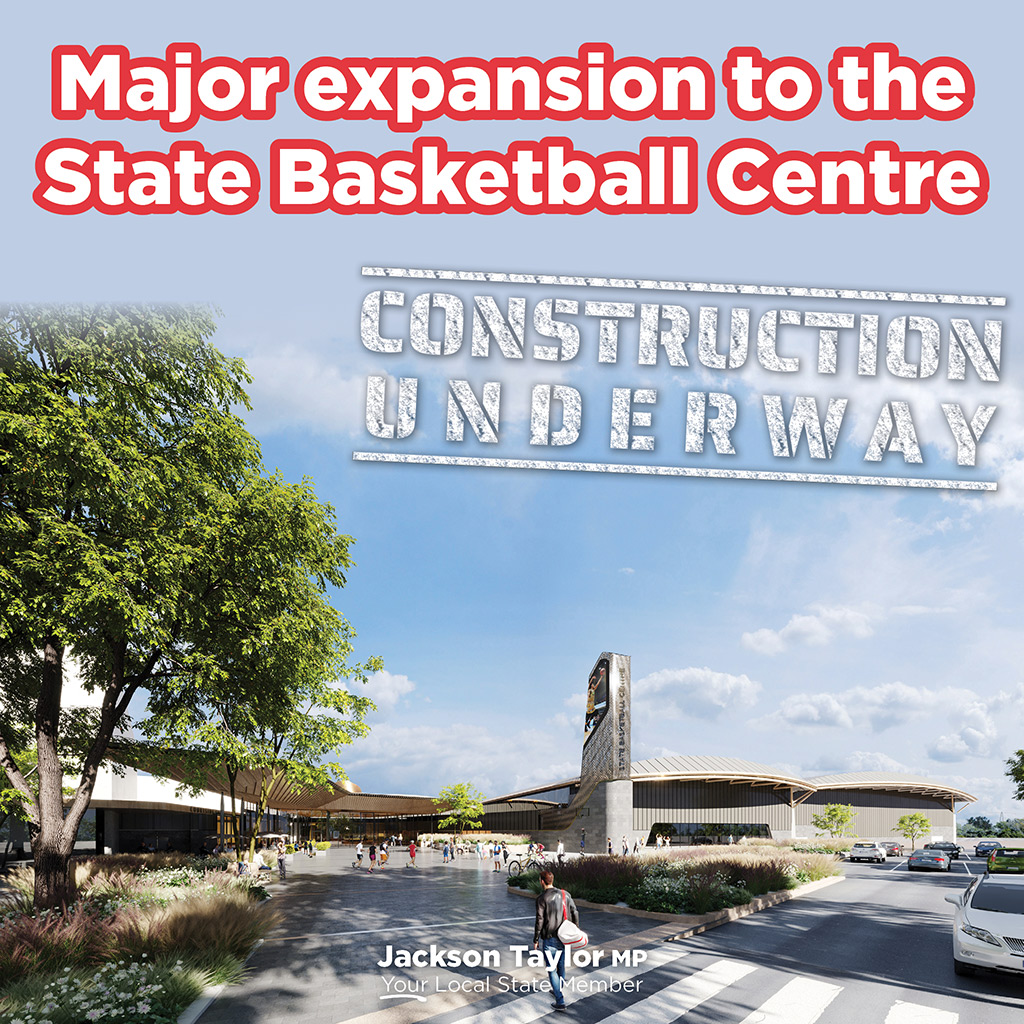 New Home of Australian Basketball
STAGE:
Construction Underway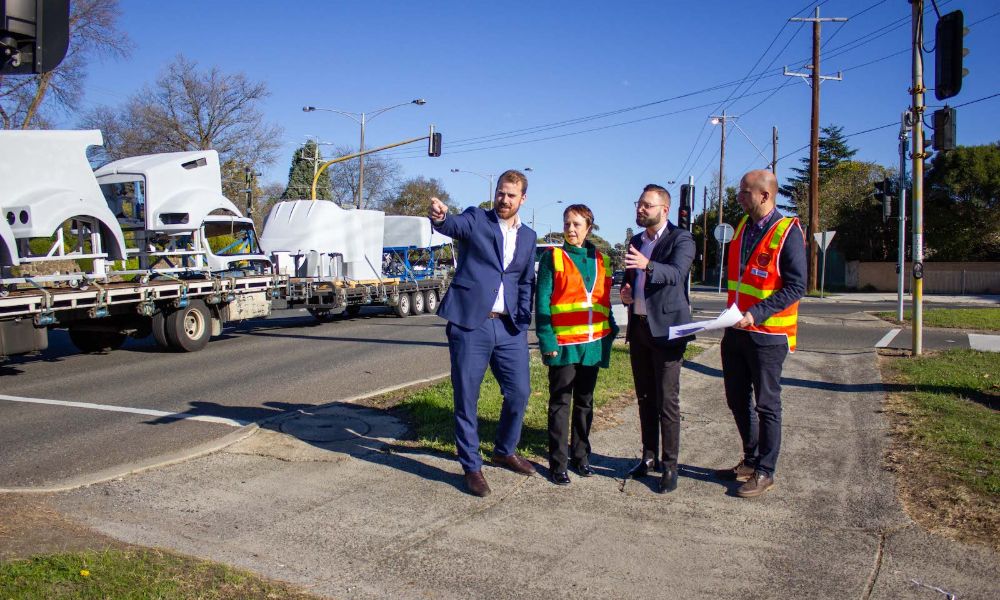 Upgrading Canterbury Road x Bedford Road intersection
STAGE:
Delivered
And the following are a few other projects that are part of the Andrews Labor Governments Investment into the local area:
✅ $1,563,383 in the School's Maintenance Blitz at every one of the 13 Government schools in 2020
✅ Removed the Bayswater Level Crossings – and removing 85 others around Melbourne, to get you home safer and sooner
✅ Delivering funded Three Year Old Kinder beginning with 5 hours in 2022
✅ Delivered mental health practitioners to every local secondary school
✅ Doubled funding for disability inclusion in local government schools
✅ Delivered $178,000 for a brand new, all abilities inclusive play space at Bayswater West Primary School
✅ Close to $500,000 for new toilet and bathroom facilities at Regency Park Primary School
✅ Delivering a new and expanded State Basketball Centre with $83 million secured
✅ $5.3 billion to deliver 12,000 new social housing dwellings to put a roof over the head of those who need it most and creating 10,000 jobs a year for four years
✅ Delivered over $218,004 to back in our ripper local clubs, including the Boronia Hawks, St. Andrews Cricket Club, Melbourne East Netball Association, Eastern Raptors Rugby League Club, Bayswater Junior Footy Club, 2nd/3rd Bayswater Scouts, The Basin Footy Club, Bayswater Strikers FC and Bayswater Park Cricket Club to name a few
✅ $89,000 for brand new, state of the art cricket nets at Miller Park.
✅ $285,000 across four years for Boronia West Primary School to support more outside hours school care.
✅ $5.5 million for a new state of the art competition grade gym and positive education centre at Heathmont College
✅ Delivering $3.8 billion to rebuild our mental health system from the ground up and committed to adopting all 65 recommendations of the Royal Commission into Victoria's Mental Health System.
✅ $300,000 is on the way to deliver a new (and overdue) female-friendly modular pavilion and an upgrade to the existing pavilion for the grassroots clubs playing out at Marie Wallace Park reserve in Baysie
✅ $4.5 million to accelerate planning and design work at the Angliss Hospital to make way for a massive expansion for healthcare locally
✅ $170,000 to back in The Basin Football Netball Club with new facilities at Batterham
✅ $44,000 to deliver major upgrades to the Shree Swaminarayan Temple in Boronia to support our local Indian and proud multicultural community
✅ Putting over 700,000 solar panels and batteries on roofs and hundreds already locally
✅ Over $240,465 in multicultural grants to local community groups.
✅ 3135 extra police to help keep us safe
✅ Secured $891,000 to expand a crucial family violence early intervention service for women and children to the Knox Local Government Area for at least the next 3 years.
✅ Providing a one-off $250 payment towards your energy bill for eligible households
✅ $1.32 million for Boronia Heights Primary School to build new ovals
✅ $125,000 for new competition grade lights for Milpera Reserve
✅ A brand new, state of the art, female friendly pavilion officially opened at Colchester Reserve
✅ $90,000 for Better Nets for Ferntree Gully Cricket Club at Dobson Park
✅ $150,000 for new, competition grade lights at Guy Turner Reserve, in Bayswater, to benefit Bayswater Strikers FC and Bayswater Park Cricket Club
✅ $130,000 for Ferntree Gully North Primary School in Planned Maintenance Funding, for essential upgrades in and around the school.
✅ Over $500,000 for new toilets at Marlborough Primary and Bayswater West Primary Schools
✅ $2,423,861 in Inclusive Schools and Equipment Funding and Planned Maintenance Funding across local schools including at Bayswater West Primary, Boronia K-12, Fairhills Primary and Knox Central Primary
✅ Tens of thousands of enrolments in Free Priority TAFE Courses
✅ Rolling out the Container Deposit Scheme and the biggest reform to our recycling industry in a generation to help protect our environment
✅ Over $333,000 extra locally to help support the prevention of family violence in our community
✅ $100,000 for new, state of the art cricket nets for Bayswater Park Cricket Club at Guy Turner Reserve, Bayswater.
✅ $1.56 million to upgrade and refurbish Our Lady of Lourdes Primary School in Bayswater.
✅ Almost $65,000 in community safety grants including new lights for better safety at Marie Wallace Reserve in Bayswater
✅ $155,000 to deliver a brand new, state of the art synthetic green for Heathmont Bowls Club
✅ Committed to Net Zero Emissions by 2050 and 50% Renewable Energy by 2030
✅ Delivering the Metro Tunnel and the Suburban Rail Loop to get you home sooner
✅ Over 150,000 free breakfasts served in Bayswater schools as a part of the Breakfast Club program
✅ Completion of the daylighting of Blind Creek at Fair Park
✅ Rolling out Dental Vans at every government school saving families around $400 per year per child
✅ $250,000 in funding from the Andrews Government to deliver a redevelopment of the train park In Bayswater that kids through to grandparents can love for many more years to come!
✅ Close to $476,314 in grants to local businesses
✅ $100,000 to upgrade the Bayswater 1st Scout Hall to help ensure our local scouting community can continue to thrive, support local and continue to be strong part of our community
✅I'll always be out in our community, supporting our hospitals, our schools and our grassroots clubs. As well as delivering local road and public transport projects and delivering local jobs.
… And much, much more!